Would you like to learn how to cook a steak which tastes like the $75 ribeye at the fancy steakhouse…for 80% LESS?  I thought you might.
Let me share with you the secrets of preparing the perfect steak at Manifest Weight Loss.
Before we begin, I do recommend for optimum results that you have a few tools; two to be exact. (BTW, you will use these for many other things).  First, is the basic cast iron skillet.  Nothing says "crust" like those heavy black beauties.  And though you can certainly achieve uncommon results in a stainless steel or non-stick pan, cast iron will deliver the "restaurant results."  Next, is the Dome lid.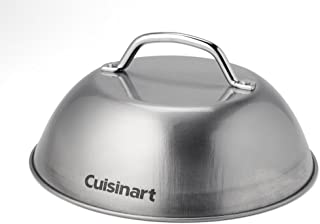 Most homes do not have an 800 degree oven like a steakhouse, but the dome lid will get you there for much less $$$.  
Let's Cook!
STEP ONE
The Cut:  NY Strip – Ribeye – Filet Mignon, that's it.  Any combination of these three cuts is where we begin.  And for now, go boneless.
You can purchase any of these cuts for $8 – $15 per steak. Certainly not an economy meal for four, however,
$50 sounds much better than $200!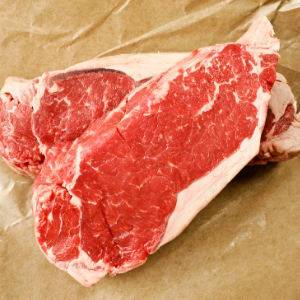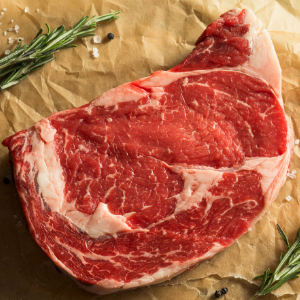 STEP TWO
Meat Temperature:  You want your steaks to be completely defrosted and out of the fridge for at least an hour before cooking.

STEP THREE
Seasoning:  These steaks stand up to seasoning, so depending on the thickness of your steak, use more salt (kosher) than you are probably
comfortable with as well as freshly ground black pepper.  Rub it well into the meat, cover and let it rest the hour.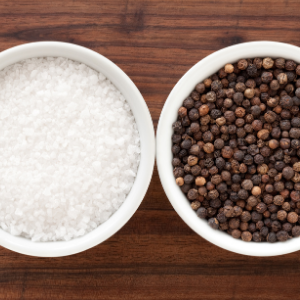 STEP FOUR
Cooking:  Get that cast iron skillet HOT.  After a minute or so, lightly coat bottom of skillet with EVOO or canola oil.
When the pan begins to smoke, gently place steak in the pan, cover with dome lid,  do not  touch the temperature.
For medium rare, ¾ to 1 inch thick steak, 2 1/2 to 3 minutes.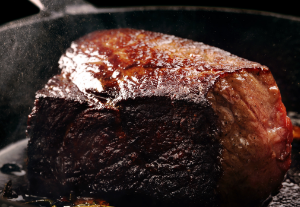 Lift lid, flip steak, re-cover.  Perfect Steak is a One-Flip exercise.  Another 2 – 2 1/2 minutes on side two.  Onto the plate, do not cover with anything.
You can grind a clove of fresh garlic on top with a zester then add small amount of butter.  Let rest 5 minutes;  Enjoy the perfect steak.